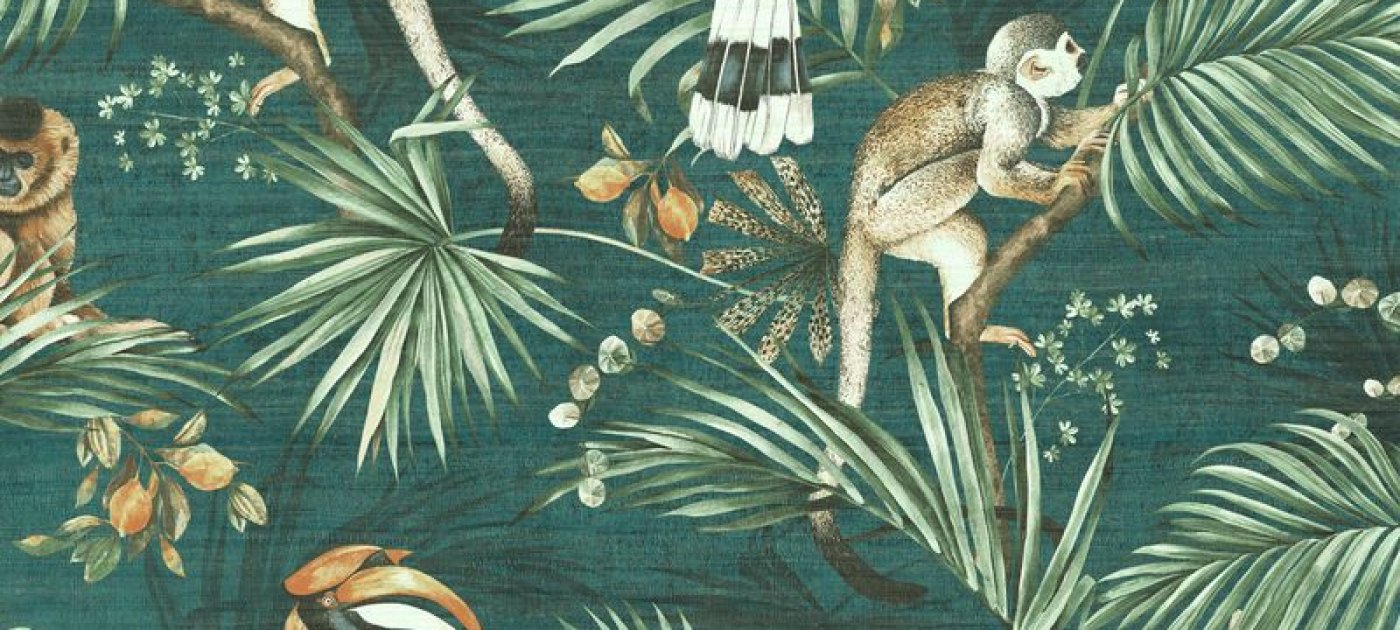 Jungle behang voor je kinderkamer van Arte, Hooked on Walls, BN Walls en KEK Amsterdam
Een kinderkamer is op eindeloos veel manieren in te richten. Als je kinderen nog klein zijn kun je zelf bepalen hoe je de inrichting wilt hebben, maar als ze wat ouder worden willen ze vaak zelf bepalen hoe hun kamer eruit komt te zien. En gelijk hebben ze! Wil je samen met je zoon of dochter een stoere kinderkamer inrichten? Dan is jungle behang kinderkamer precies wat je zoekt. Hiermee richt je zowel voor meisjes als voor jongens een mooie kamer in, met leuke dessins waarop je niet uitgekeken raakt. Jungle behang kinderkamer is verkrijgbaar van diverse merken, waaronder Arte en Eijffinger.
Arte junglebehang
Is je kind al wat ouder en vind je een uitgesproken en kleurrijk behang wel passen? Dan kun je ook kiezen voor Arte jungle behang kinderkamer, zoals Arte Expedition Sumatra met vrolijke aapjes of Arte Avalon met flamingo's. Dit behang zal je als ouder ook niet gaan vervelen. Zin in uitbundig behang? Kies dan voor Arte Moooi Menagerie of Extinct Animals of KEK Botanical Birds behang.
Gedessineerd behang aanbrengen
Jungle behang kinderkamer is altijd voorzien van een print. Wil je het geheel rustig houden? Breng je dessinbehang dan op een of twee wanden aan en houd de rest van de wanden rustig met unibehang of muurverf. Kies voor bijpassende groentinten of een neutraal behang zoals BN Wallcoverings Zen. Zo kan je kind 's avonds heerlijk slapen naast zijn of haar jungle behang in de kinderkamer.
---
Meer inspiratie
Ga voor Croco behang van Elitis en Eijffinger!
Behang met een krokodillen look, mega stoer en stijlvol. Croco behang heeft een mooie glans over zich heen, waardoor het een chique uitstraling geeft. Ontdek het Croco behang van De Verf & Behang Specialist.